Jack McComber
Jack and his wife, Sylvia, have a place in Southeastern Colorado, where they raise horses and cattle.  He finds outside work and Sylvia has a custom leather business. Jack was raised in the central valley of California while Sylvia grew up on the Canadian border of Montana.  Raising a family while combining ranching with training and showing cutting and reined cow horses led to strong ties to folks in various associations that have the passion for a good cow horse.  Through the years Jack was an NCHA and NRCHA judge.  That experience led to helping conduct the judging seminars for the RHAA.  Jack values the connections he has made in the RHAA and hopes to see continued growth in the association.
Jim Frank Richardson
Jim Frank lives in Deleon, TX. Jim Frank has been a cowboy all his life, working for others, and then for the last of almost 30 years, working for the Lord and for himself. Jim Frank saw his first RHAA competition years ago and that's when his life began a huge change. It took him two years to join because he couldn't get his horses to changes leads. Jim Frank states "I am blessed to be able to serve great members and the finest board of directors ever. There is not a self serving person on the board. After all this time, my passion is the Ranch Horse Association of America."
Parke Greeson
Parke was raised on his family's ranch in Goliad , Texas. He graduated high school in 2010 and went on to attended college at Texas Tech University between the years of 2010- 2014.It was while in school at Lubbock that he first became involved in the RHAA. After graduating college at Tech he then moved to Fort Worth to attend TCU's ranch management program. After graduating TCU, Parke then moved around between Weatherford and King County, working for several ranches and spending time with trainers improving his horsemanship. In 2017, he returned to his family ranch and began to take over the family cattle and horse operations. Parke has been riding and showing horses since childhood, he now trains and shows the ranches horses in RHAA, NCHA, AQHA and NRCHA events.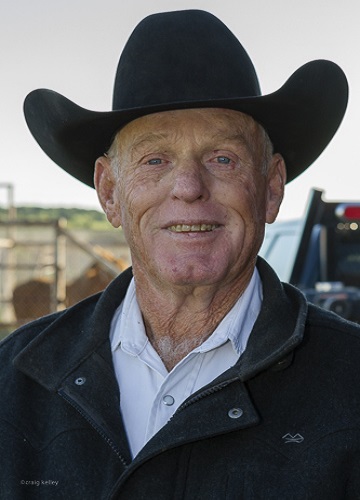 Bob Moorhouse
Bob was with the Pitchfork Land & Cattle Co. for 35 years. The last 20 years of his employment he served as Vice-President and General Manager. He now serves on the Pitchfork Board. Bob was born November 6, 1947 in Knox City, Texas to J.C. (Togo) and Lucille Moorhouse. He attended Sul Ross University in Alpine, then transferred to Texas Tech University and received a B.A. degree in Animal Business. He has served as a director of the Texas and Southwestern Cattle Raisers Association, Southwestern Exposition and Livestock Show in Ft. Worth, Texas, American Quarter Horse Association (serving on the stud book and registration committee), Working Ranch Cowboys Association in Amarillo, Texas and the Ranch Horse of America Association. Bob's accomplishments and recognition include: In January of 2002, he was inducted into the Texas Cowboy Hall of Fame in Ft. Worth, Texas and in 2003 he was honored with a Bronze Star on the Walk of Stars in the Ft. Worth Stockyards. In 2005 Texas Tech's College of Agricultural Sciences presented him with The Gerald W. Thomas Outstanding Agriculturalist for Producer Award. In 2006 the Texas Cowboy Reunion in Stamford, Texas honored him with the Working Ranch Cowboy Award. Bob was also inducted into the National Cowboy & Western Heritage Museum Hall of Great Westerners in Oklahoma City, OK. Bob also received the Golden Spur Award in 2008. Bob is also a very accomplished horseman. He has won two National Ranch Working Horse Championships and one Reserve Championship on his horse "TEX". He and "TEX" have also won one National Ranch Cutting Horse Championship and one Reserve Championship. In 2007 he was awarded the Western Horseman of the Year by the Western Horsemen.
Clay McKesson
Director / Marketing Director
Clay and his wife, Jaclyn, live in Guthrie, Texas, where they are the owners of 4M Quarter Horses. Clay was a Texas Circuit Finalist in the bareback riding and a qualifier for the RHAA National Finals. Clay has a Bachelor of Science degree in Agriculture Education from Texas Tech and also an MBA in Business Administration from Texas Tech. Clay is the "go-to" director for anyone interested in joining the RHAA sponsorship program.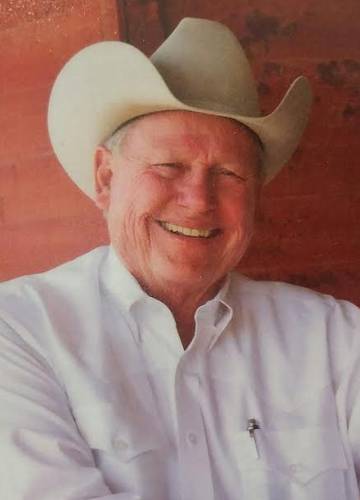 Phil Guitar
Phil was born and raised in Abilene, Texas. He attended Texas Tech University where he majored in Agriculture Economics. After college he returned to Abilene and was involved in the family business. He helped his dad, Earl Guitar manage the ranches and oil interests. Phil served on numerous charitable and bank boards. He is currently President of the Western Heritage Classic and has been since 1985. He is also a Director in the RHAA which has its finals during the WHC. Phil helps his wife, Jane manage her ranch and other investments. Phil has always wanted to perpetuate the cowboy and ranching lifestyle that helped develop this part of Texas and is still the major economic driver. Their children, Philip and Catherine, are also involved in the family business.
Terry Riddle
Terry Riddle was born and raised in Tucumcari, NM and graduated from Eastern New Mexico with a Bachelor in Science in agriculture. Terry has worked for top trainers such as Eddie Flynn Cutting Horses in Weatherford, Tx and Todd Bergen Performance Horses in Eagle Point, OR. He spent over seven years training for Singleton Ranches in New Mexico and is now currently head trainer for the 6666 Ranch in Guthrie,Tx.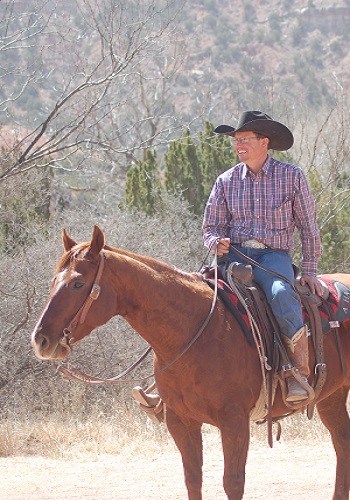 Tripp Townsend
Tripp grew up on ranches in Texas, New Mexico, and Colorado. He now resides in Earth, Texas. Where he, along with his wife Hope and son Trail own and operate Sandhill Cattle Co. Tripp also has two grown daughters, Summer and Autumn. The Townsend family has shown horses for many years in various associations.